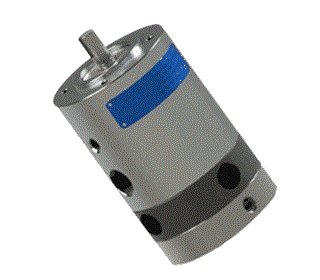 3 Inch Electrical Pump
3 Inch Body PumpsDelivery 6~8 weeks after PO
Description
The pump is a plunger pump, it needs to be driven by a motor and recommend using electric motor. It requires very little power, so solar energy can be used as an energy source for its motor. These pumps are used on wellhead control panel systems, Power packs on high-torque service tools. The pump application medium is hydraulic oil and it needs to be installed at a lower position than the tank. Before starting the pump, you must vent the air in the pump chamber.
Features
»
Choice of 0.25 l/min, 0.45 l/min and 0.64 l/min 3 ratios.
»
High-strength alloy steel pump body, and stainless steel shell optional.
»
Low power consumption, and very low noise.
»
Standard Buna N seals for -29~120°C service, other seals available
»
Output pressures up to 6000 psi (414 bar).
»
Pump can rotate clockwise and counterclockwise.
Performance and Specification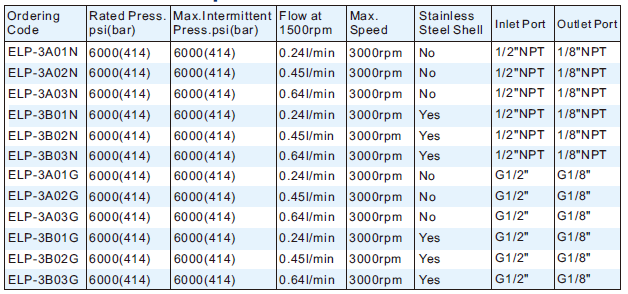 1.Output flows are based on typical performance using 100 SUS (20 cSt) mineral oil at rated pressure.
2.Ordering codes listed are standard. Other materials and types are available upon request. For special requirements, please contact us.
Dimensions