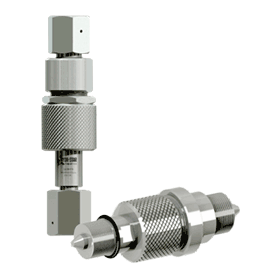 Quick Connectors
Delivery 6~8 weeks after PO
Features
»316 cold-work stainless steel body for excellent corrosion resistant and high tensile. Other special materials available.
»Working temperature ranges from -40°Fto 250°F(-40°C to 120°C) for standard valves with Buna N seal.Other seal available.
»Work pressure up to 60000psig.
»Active nut connection ensures easy and secure connection.
»Double-end closed, and full-flow(double-open) available. It depends on different the type of female and male body of the quick connector.
»A quick connector should consists of a male body and a female body. The two bodies should be the same body size. And the single body can be ordered separately.

https://www.replicawatchups.co.uk/category/replica-breitling-colt-watches/
Drawing & Ordering Information
Dimension
1.MF means female medium pressure connection .
2.MM means male medium pressure connection.
3.HF means female high pressure connection .
4.HM means male high pressure connection .
5.Ordering codes listed are standard open type bodies. For closed type add "R" after the ordering codes. Other sizes,materials and types are available upon request. For special requirements, please contact us.
https://www.breitlingsold.co.uk/super-ocean/